Dr. Joseph Cox is a licensed psychologist and owner of Visions Psychological & Therapeutic Center, PLLC. He provides therapy for adults and children, age 5 years and above, who are dealing with a wide variety of mental and behavioral health concerns. He also provides psychological evaluation, marital/couples therapy, family therapy, co-parenting intervention for separated or divorced parents in high conflict relationships, forensic evaluation, and expert witness testimony.
Dr. Cox obtained his master's and doctoral degrees in Clinical Psychology from the Minnesota School of Professional Psychology at Argosy University – Twin Cities and completed an APA-accredited internship at Southeast Human Service Center in Fargo, North Dakota. After internship, Dr. Cox completed a post-doctoral residency at Solutions Behavioral Healthcare Professionals, Inc., a community mental health center, where he continued to work as a licensed psychologist before resigning to establish Visions Psychological & Therapeutic Center, PLLC. He continues to provide clinical supervision for the Adult Rehabilitative Mental Health Services and Relational Violence Solutions programs there.
Dr. Cox has nearly 10 years experience providing therapeutic, rehabilitative, evaluative, and/or residential services to individuals, couples, families, and parents. His clinical training includes domestic violence and anger management assessment, adult and juvenile sex offender risk assessment, parental capacity assessment, neuropsychological screening, psychological evaluation, consultation, and evidence-based individual and group intervention for a wide variety of mental health conditions and behavioral problems. He has also received formalized training in Dialectical Behavior Therapy (DBT) and Trauma Focused-Cognitive Behavioral Therapy (TFCBT).
In addition to his clinical work, Dr. Cox enjoys teaching, presenting, and supervising up and coming professionals and programs. He has provided a variety of trainings and seminars to other professionals in the community, has been a guest speaker at local universities, and teaches graduate level courses. He has provided supervision for practicum students, interns, and residents who are completing masters and doctoral degrees in clinical psychology, counseling psychology, and community counseling. In his time outside of work, Dr. Cox enjoys spending time with friends and family, motorcycling, attempting woodworking, and restoring motorcycles.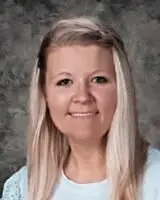 Shaina Winning is a Licensed Professional Counselor, providing therapy services to individuals with a variety of concerns across the lifespan. Areas of special interest include wellness counseling, self-acceptance and individual growth coaching, parent coaching and parent-child groups, relational growth work, adoption-competent therapeutic work, trauma work, and skills development training. Her favorite part of doing therapeutic work is the personal development and growth that occurs in the context of a safe, caring, non-judgmental environment. When not practicing clinical counseling, Shaina works full-time as a Licensed School Counselor and enjoys spending time with family, friends and pets, as well as traveling, running, practicing yoga, and doing yardwork.